Management Team
The success of our group can be directly attributed to the high quality of leadership and the strength of our management team. Our goal is to ensure the continued success of our financial representatives by providing the proper guidance and support to help them experience both personal and professional growth.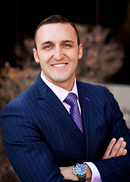 Managing Director
Office 720-550-5722
Brandon Strope grew up in Longmont, Colorado and then attended the University of Louisiana at Monroe to pursue a degree in business and play Division I golf. In 2007, Brandon married the former Amanda Wing, with whom he attended high school and college. Amanda played soccer for the ULM Warhawks and graduated at the top of her class. Both Brandon and Amanda went on to receive their Masters degree in Business Administration at the University of Louisiana at Monroe in May of 2010. While pursuing his graduate degree, Brandon had the opportunity to coach the Men's Golf team at ULM from 2008-2010 and Amanda coached the Women's Soccer team at the same time. Brandon joined Northwestern Mutual in 2007 as part of the prestigious internship program and finished as one of the top 10 interns in the country in 2010! Upon graduation, Brandon converted to a full-time financial representative after 3 years test driving the career and finished #1 in the country for full-time representatives that were previously interns. Brandon has also moved quickly through the leadership ranks of Northwestern Mutual taking over as Managing Director of the Northwestern Mutual Boulder office in October 2013. As MD, Brandon mentors and develops financial representatives throughout their careers, and oversees the workings of the entire office. Outside of work, Brandon and Amanda reside in Longmont and enjoy the Colorado mountains, golfing, and spending time with their wonderful families, friends, and three dogs!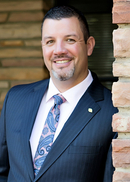 Mike Faulhaber
Director of Development
mike.faulhaber@nm.com
Office 303-390-5806
Fax 303-442-5234
Mike Faulhaber has been with Northwestern Mutual since the summer of 2005 when he came on as a full time Financial Representative. In April of 2007, he became the Technology Coach for The Cunningham Financial Group in Denver, Colorado, and took over as the Director of Training & Development in 2009. In June of 2011 he was named the Director of Network Office Supervision (DNOS) for the agency overseeing compliance and NMIS Operations for the organization.
In October of 2012 Mike returned to production as a Financial Advisor and in March 2013 he became an Associate Wealth Management Advisor. In October 0f 2013 he joined forces with Brandon Strope as the Director of Development for NM Boulder and an organizational jack of all trades.
Mike was born and raised near Vail, Colorado and was a wrestler in college. He became a United States Marine the summer of 1998, spent 6 years in the Marine Corps Reserves, and was called to active duty for Operation Iraqi Freedom in March 2003. Upon his return, Mike finished his degree in Business at Metro State University.
Mike is a Certified Trainer, a Certified Business Coach, and holds several professional certifications/designations: CFP® (CERTIFIED FINANCIAL PLANNER™), CLU® (Chartered Life Underwriter), ChFC® (Chartered Financial Consultant), CASL® (Chartered Advisor for Senior Living), CLF® (Chartered Leadership Fellow), RICP® (Retirement Income Certified Professional), as well as CLTC (Certification in Long-Term Care). He holds his Life Accident & Health License as well as his Series 6, 7, 9, 10 and 66.
Mike lives in Fort Lupton Colorado with his wife Wendy and keeps busy with their 5kids and 4dogs.
Mike's background, knowledge and commitment to positively impact all those around him make him a great addition to the Team.
The Chartered Advisor for Senior Living (CASL®) designation is conferred by The American College of Financial Services.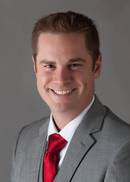 Financial Representative
Mobile 720-470-7173
Financial Representative
Office 720-562-4643
My Networks: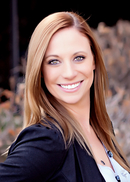 Sarah Smith, MBA
Bookkeeper
sarah.smith@nm.com
Office 303-442-3800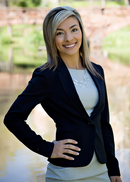 Toni L Sarazen
Client Service Associate
toni.l.sarazen@nm.com
Office 303-442-3800